ABOUT US
We work from home and by appointment only so please contact us prior to a visit.

We are family based antique dealers with over 30 years experience in the art world. We have a very good grasp of the art world's history with a wide and varied range of professional and personal customers. The National Trust, Various Public Collections, BBC, production, various studios, theatres and prop companies as well as prestigious customers. We also regularly work within the Antique and Art trade both nationally and internationally. Shipping regularly all over the world with our international clients as well as servicing our domestic British customers. We always endevour to make all transactions as seemless as possible. We are also members of the furniture history society and regional furniture history society.

Maggie

I have been working in the Art Markets since the mid 80s. After being an estate agent valuer for 20 years I wanted a change and joined the Antique trade. We are a family based firm with the first two letters of the company name being MY initials. There have been many changes in the Art Markets since I started in it, not least the 91 crash and the internet. One thing is clear to me though, through the changes and colleagues coming and going my passion has for the subject has only grown stronger. From the old days of having shops to decades of antique fairs there is little that has stayed constant. However the trade is as much fun now as it has always been.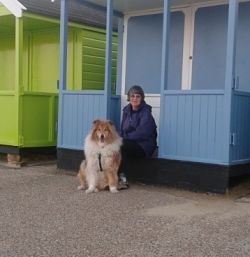 Samantha

I have a BA (Hons) in Fine Art Valuation and worked for 5 years as a valuer and auctioneer of antiques in various busy antique auction houses. Following my degree I was contracted to lecture at University level on vairous aspects from antique furniture, silver, ceramics, glass and art market report writing.


We absolutely love our subject and are passionate about it. We have spent many years collecting antique furniture trade brochures from the mid Victorian period onwards, helping gain an edge on identification and aging. We take a pro-active approach to research in all aspects of antiques, which can be viewed more in the research section. We also have slightly differing interests with Maggie being interested more in period furniture and Arts and Crafts furniture with Samantha being more deeply involved with the Arts and Crafts, Victorian and design history based furniture.